Recently one of our members phoned in to chat and share ideas as many of our members do.
This gentleman was telling me how he visited Lord Howe Island recently and was struck by how the Lord Howe Woodhen is protected while our unborn are not.
Noting that the Lord Howe Island Group is administered by a local board which comes under the state of NSW, I thought this was an excellent point so I decided to look it up in more detail. Here is what I found: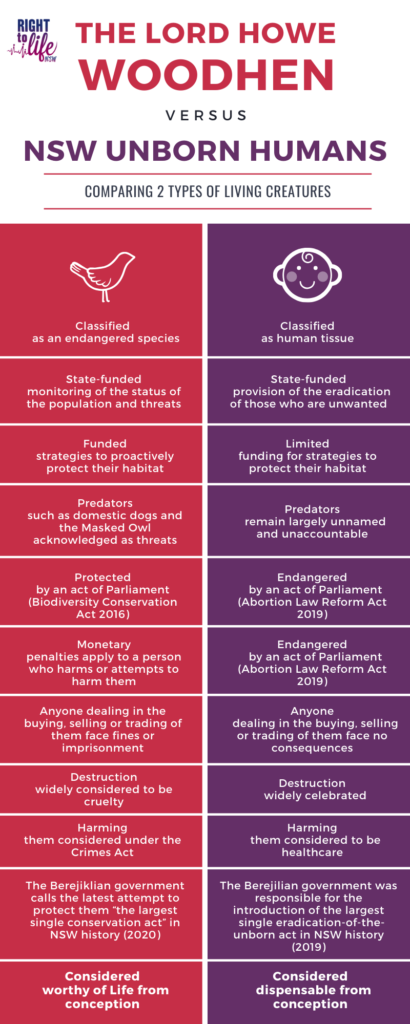 This is just another reminder that our unborn here in NSW receive less protection than many of our animals. All legal pretence and protection was stripped away last year and we must not forget this.
Don't forget to stay in touch with our "We will not forget" campaign as we continue to raise awareness of the rights of the unborn leading up to the state election in 2023.