We need to send a clear message to the NSW parliament that we oppose the introduction of Euthanasia and Assisted Dying Legislation: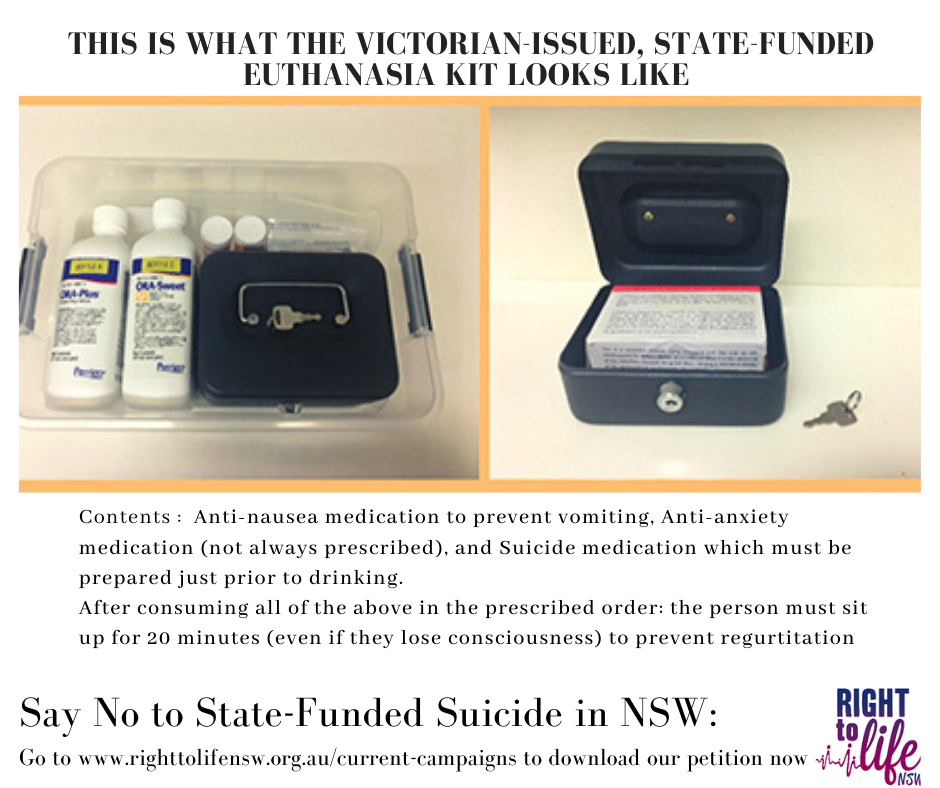 Update: February 20th 2020: The Voluntary Assisted Dying Review Board released their report today. We found out that 2 people are dying every week under this regime. This is well in excess of all predictions. This is not ok. It is not an indication, as the Victorian Health Minister claims, that all is working well. This shows us that our health system is not adequately supporting our most vulnerable in their time of need.
This is Not OK. We must do everything we can to ensure euthanasia legislation is not tabled in NSW.
Update: February 14th 2020: Our petition is gaining momentum with many returned.  We have partnered with fellow pro-life organisations such as Family Voice and … to promote the petition.  A petition with just 500 signatures obligates the Health Minister Brad Hazzard to submit a written response to Parliament within 35 days of the petition being tabled.  A petition with 10,000 signatures sparks a debate on euthanasia from the floor of parliament. Both of these responses from parliament would help to frame our next move and go a long way to preventing legislation from being introduced not just this year, but this term. Petitions are now due back by the end of March. If you'd like hard copies sent to you for your church communities, let our office know – we are happy to send them out.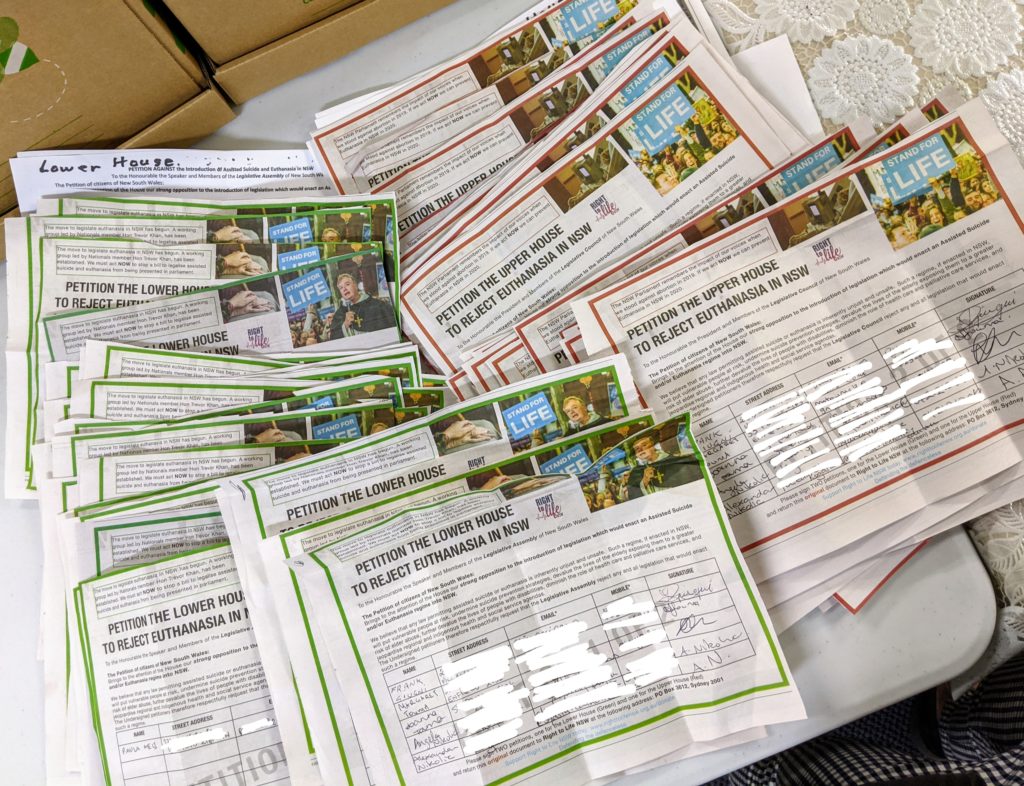 Update: January 20th 2020: Deputy Premier John Barilaro has publicly declared that he will reign in Trevor Khan's move to bring assisted dying legislation before NSW parliament. He has said: "Assisted dying isn't an issue I'm interested in dealing with in the short term, nor, for the balance of this term of government".
Update: January 17th 2020: Trevor Khan, upper house Nationals MP, is leading a working group to develop legislation on euthanasia after his attempt to do this in 2017 failed by one vote. Khan openly committed to reintroducing this bill before the last election. – Cate Faehrmann, upper house Greens MP, is a member of the working group and is committed to seeing this legislation pass this term.
Mark Latham, upper house One Nation MP openly criticised the move stating "Khan needs to get out of Darlinghurst and listen to the priorities of the country people he's supposed to represent". The Premier has "demanded" that no government MP be involved in cross-party working groups after the backlash around the abortion bill last year but there is clear concern amongst "furious" Liberal MPs who say this legislation "is the 'last thing the government needs' given the state is still on fire and have [also] criticised Mr Khan for not prioritising the needs of country people".