MP Alex Greenwich's Voluntary Assisted Dying Bill has been introduced to Parliament in October 2021. You can see a video update on some of the work that Right To Life NSW has been doing during our October/November Campaign below:
(Special thank you to Giovanni Portelli Photography for supplying many of the photos in the video)
Below is also a Press Release from Right To Life CEO, Brendan Long which you can download.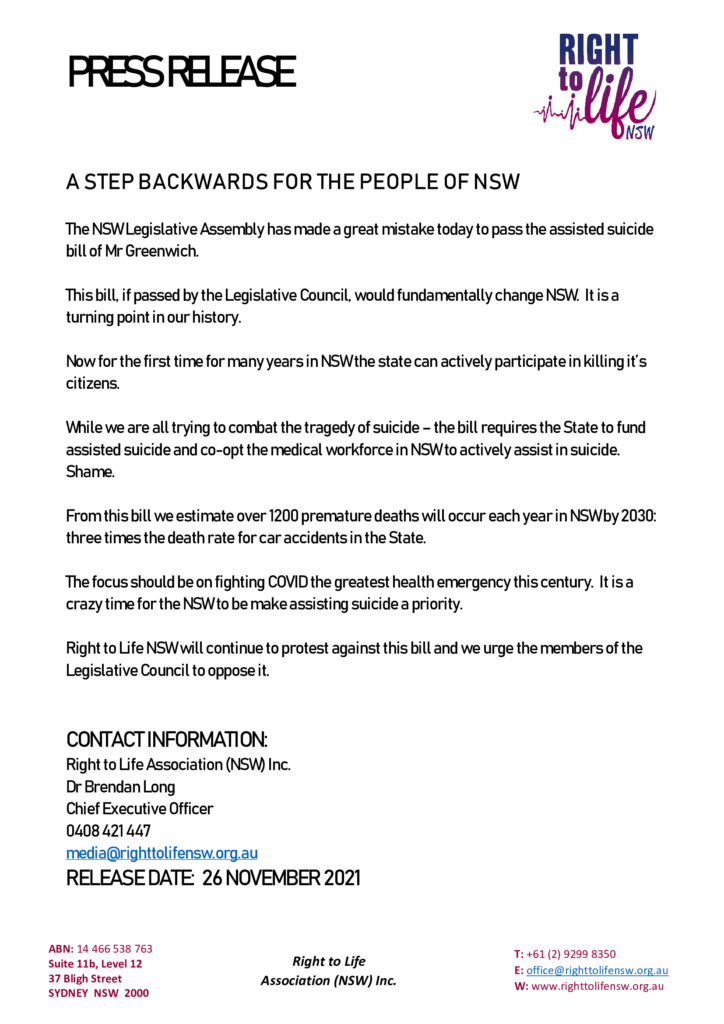 To voice your opposition to these anti-life bills, please download and print the petition below, and fill out with your name, signature, address, mobile, and email [and others that reside in your house]. It is most important that you sign the petition and that your writing is legible.

Put it an envelope and address to:
Right to Life NSW
GPO Box 3612
SYDNEY NSW 2000

We will have an MLA to table it in Parliament when the bill is introduced.