With the 'Voluntary Assisted Dying Bill 2021' before Parliament, Right To Life NSW alongside other amazing pro-life organisations ran a "Compassion Never Kills" Rally on the 18th November 2021.
The rally occurred behind Parliament with some speeches and then processed to the front of Parliament house down Macquarie St. We heard from speakers such as Rev. Fred Niles, A/Prof Maria Cigolini (Founder of 'Health Professionals Say NO'), Archbishop Anthony Fisher, Dr Brendan Long, and a few younger supporters, Joseph representing LifeChoice, Sophia a nursing student & aged care worker and Nikki from Australian Christian Lobby. All who spoke boldly against legalising Assisted Dying in NSW.
We would like to thank all our faithful COMPASSIONATE supporters and campaigners who turned up to rally for our elderly and vulnerable against the assisted suicide bill.
You can see some of the images from the protest below!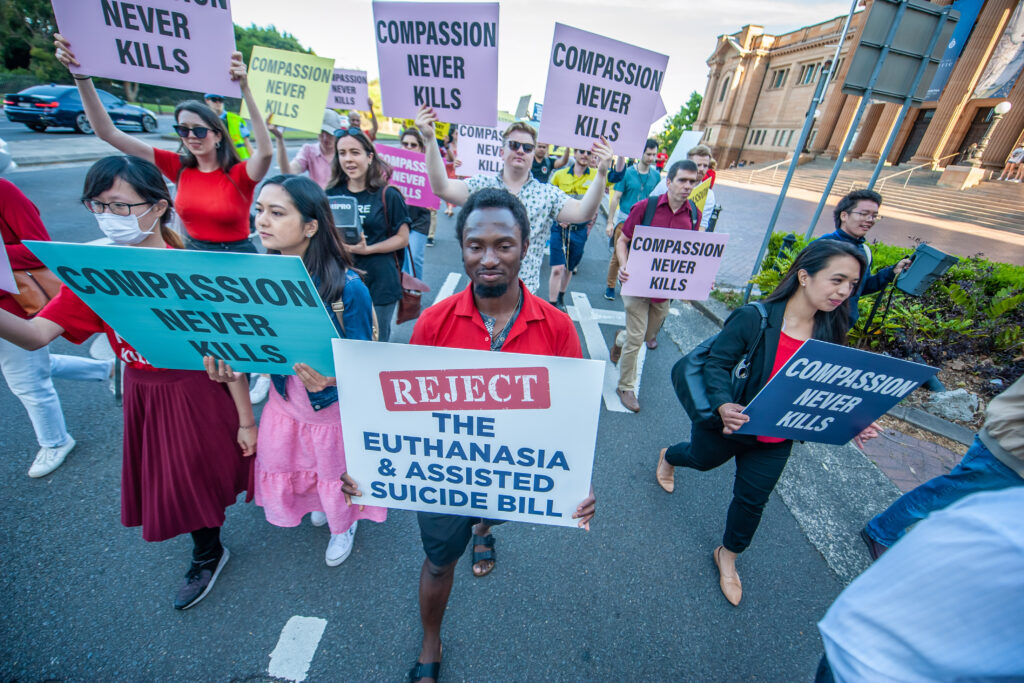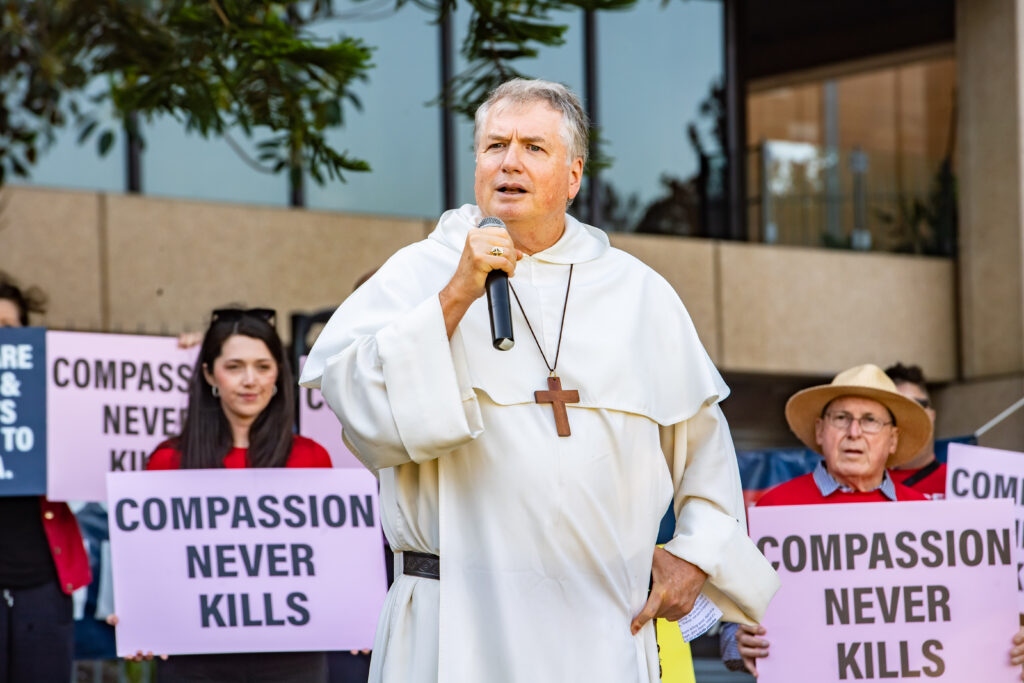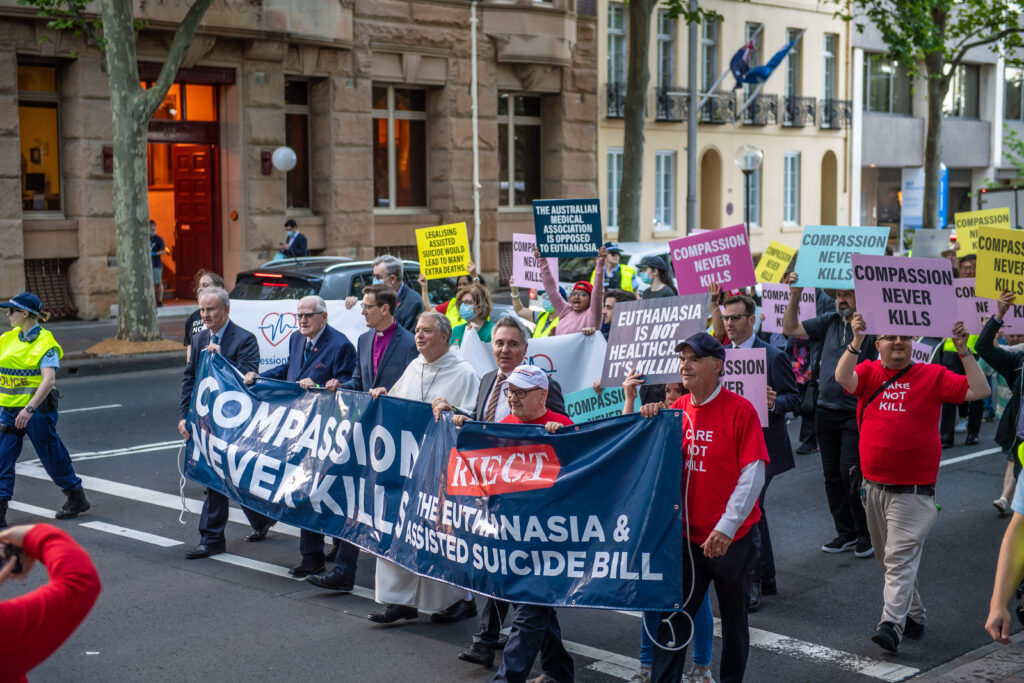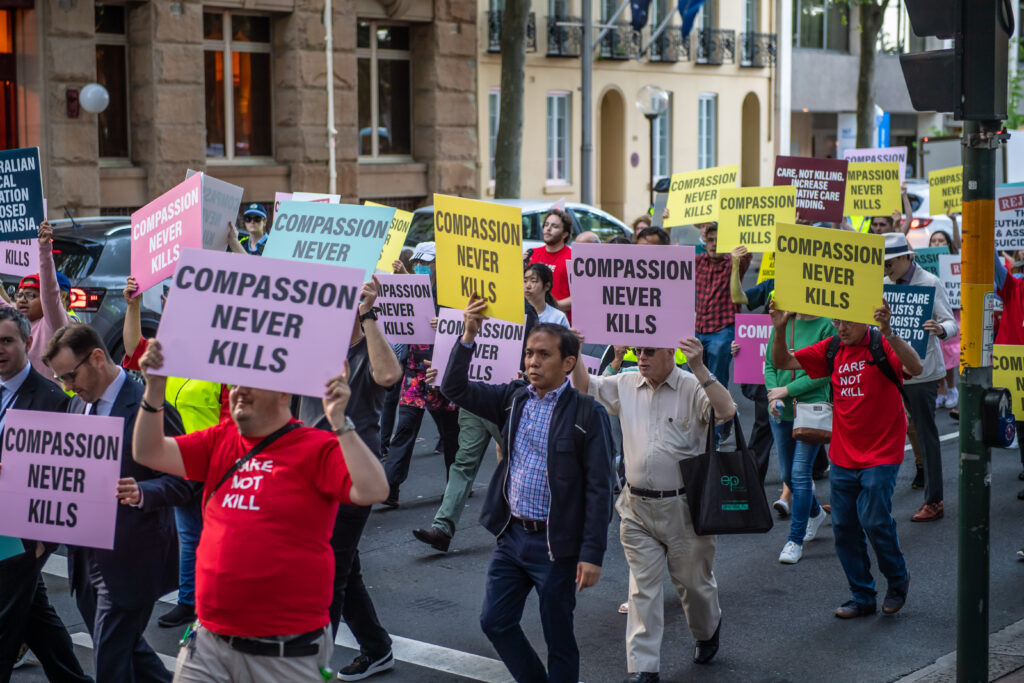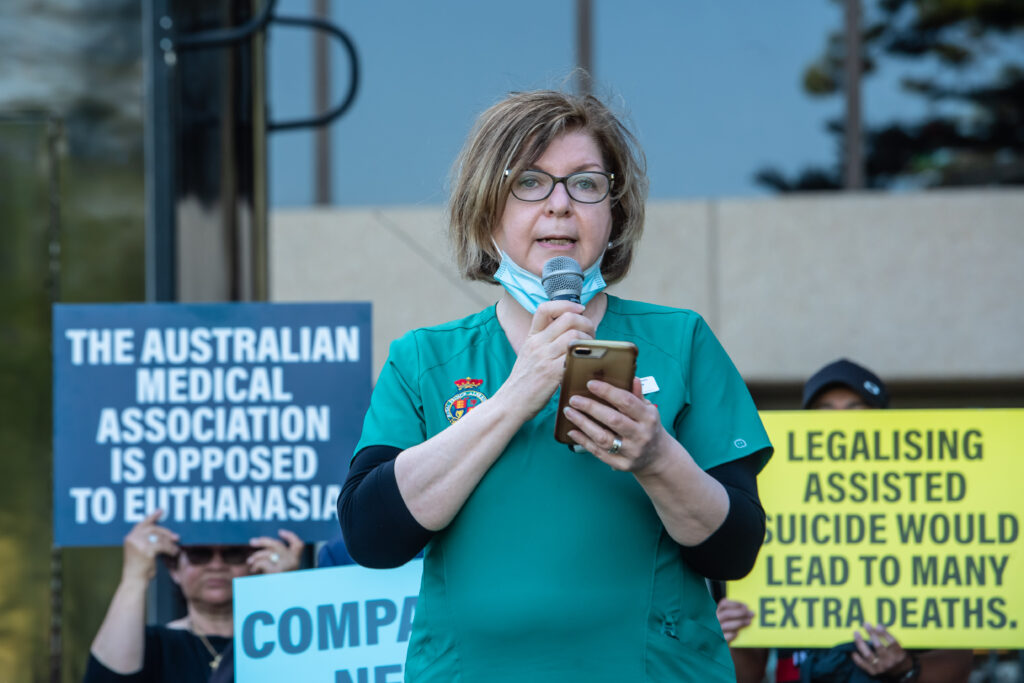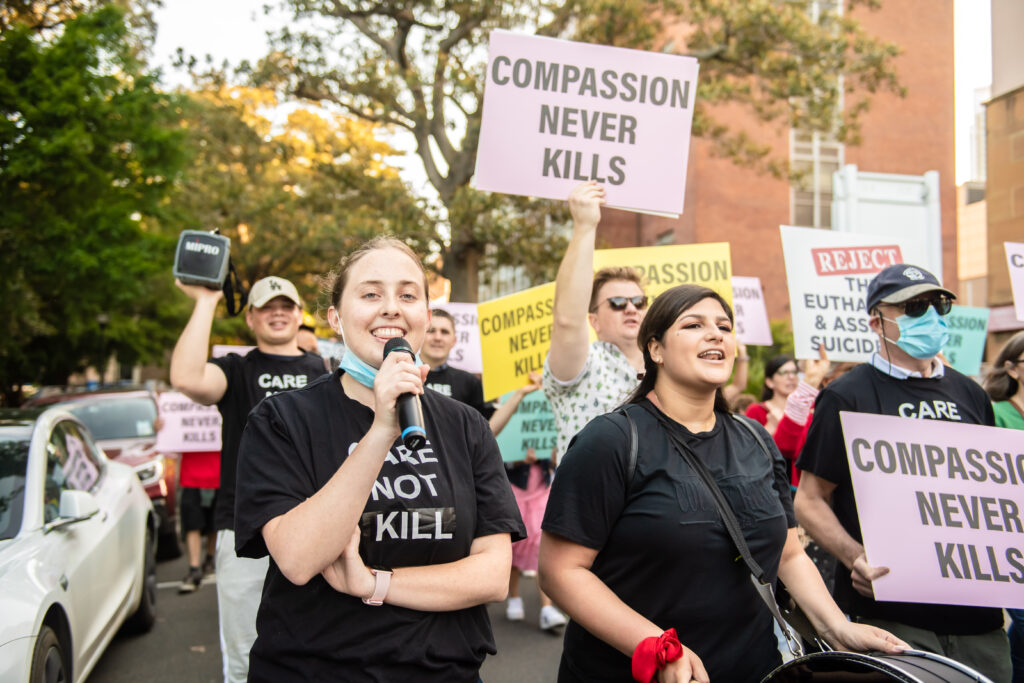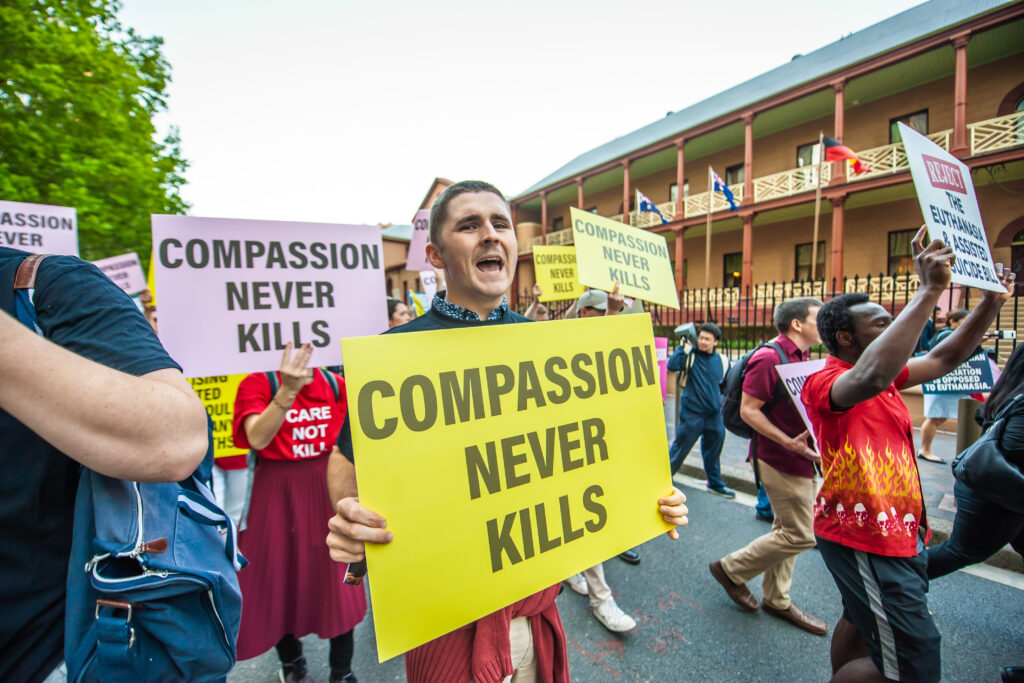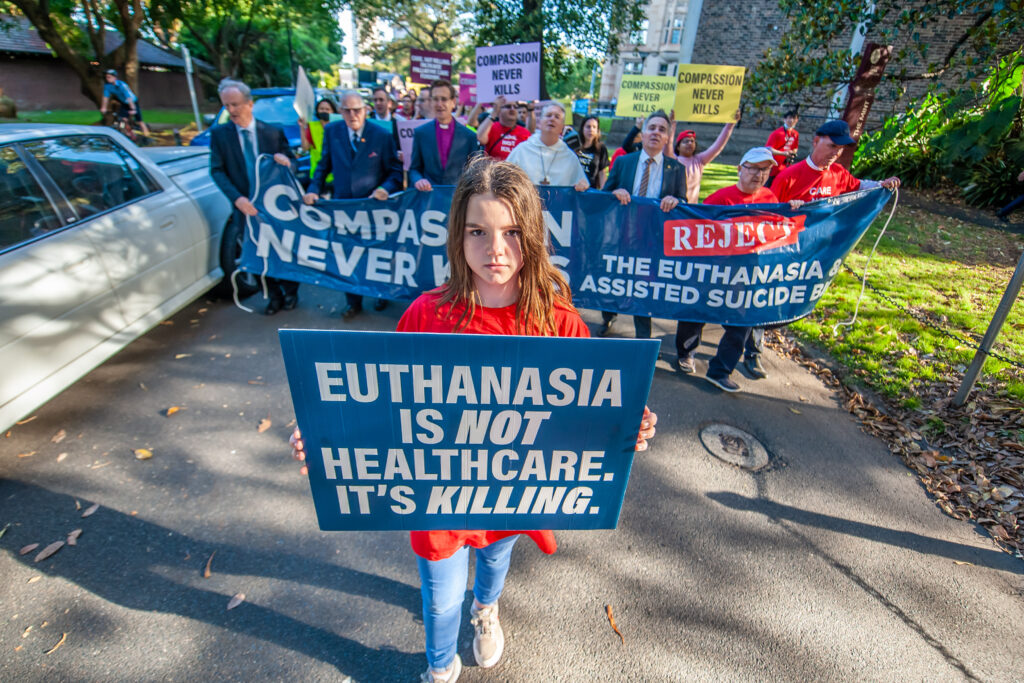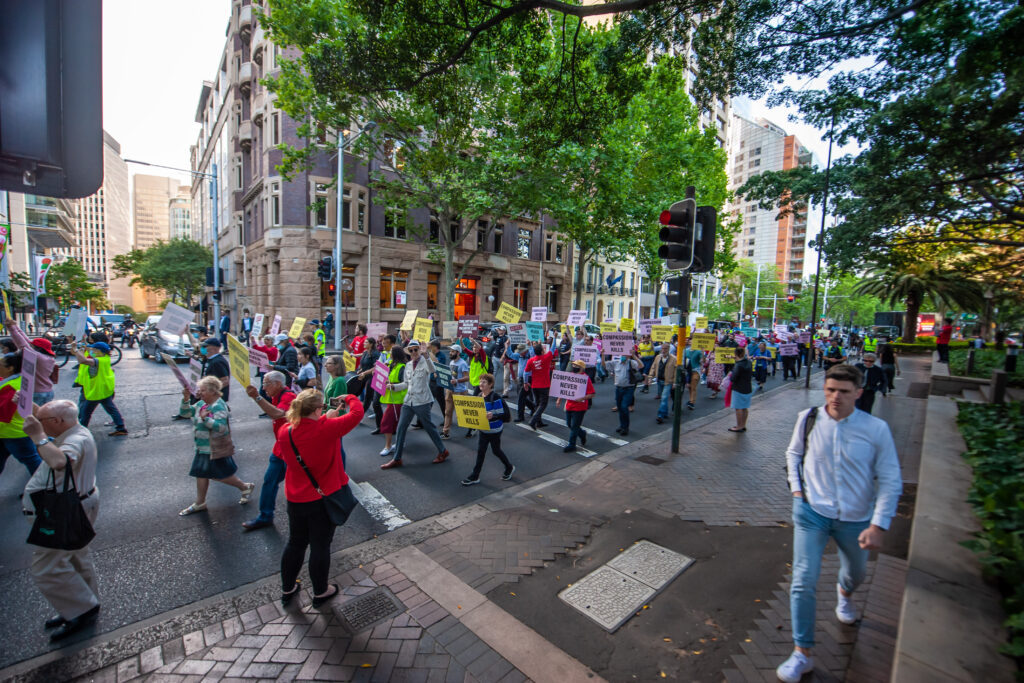 You can also see a video update on some of the work that Right To Life NSW has been doing during our October/November 2021 Campaign below:
Here you can find out about our amazing previous peaceful protests we held in October 2021!
With Parliament returning and the introduction of MP Alex Greenwich's Assisted Dying Bill 2021, Right To Life NSW ran a peaceful protest every day from 11th October to 14th October outside NSW Parliament to show our opposition to this anti-Life Bill and to say NO to State sanctioned killing.
We had some limitations due to Covid restrictions but overall it was a great success and we are extremely grateful for all the amazing supporters who came and stood for LIFE!
You can view some images and media interactions from the protests below: