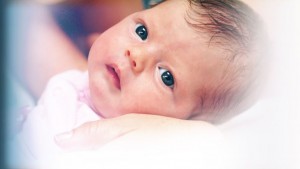 Baby Willow's mum describes her as an "old soul". At just three months she has already undergone two life saving surgeries, one before she even left her mother's womb.
At 20 weeks gestation, a routine scan revealed a life-threatening cyst growing on tiny Willow's left lung, dangerously compressing her other organs.
The "size of an adult hand", her doctor described it as  the "most severe" case he'd ever seen.
"Without treatment there was no question that she would die in Sam's tummy," Dr Ryan Hodges, Head of Perinatal Services at Monash Health told 60 Minutes.
View video and read more