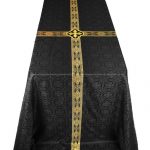 This article by Paul Russell raises some poignant questions about children and euthanasia.
Hot upon the heels of the news that the first reported case of euthanasia for a minor took place recently in Belgium, comes the news from Holland that a "centre for euthanasia in children" is expected to open in that country within 12 months.
Dutch Health Minister Edith Schippers earmarked €400,000 ($A588,700) in May this year for a study on the matter. What is it they say about an inquiry? Never start one unless you know the answer beforehand?
Read more here