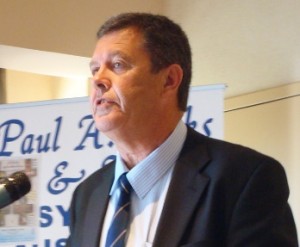 Dr Simon McCaffrey, President
Right to Life Association (NSW)
"Abortion by phone," i.e. medical abortions (SMH 28.9.15) should have as it's primary consideration the health and wellbeing of women.
An audit of abortions performed in South Australia in 2009-10 found complications from the abortion pill are significantly greater then elective surgical terminations. The rate of hospital re-admissions following surgical terminations (0.4%) jumps nearly 15 fold compared to hospital admissions following medical abortions (5.7%).
The incidence of serious complications was also significantly higher for the abortion pill with a 15 fold increase in women suffering severe haemorrhage and a 3 fold increase in infections compared to surgical terminations.
The reality of medical abortion is not safe, convenient clinician oversight by phone but rather, for many women, a modicum of counselling and informed consent with a painful distressing process taking anything from days to weeks to complete. Rather than being a panacea for women in remote and rural areas, it should be considered a relative contraindication due to an inability to easily access surgical back-up.
There is a small percentage of pregnancies which remain viable despite attempts at medical abortion. The abortion pills significantly increase the rate of foetal abnormalities which can be devastating for women who reconsider their choice to terminate.
Claims that the abortion pill is a proven, safe alternative to surgical terminations ensuring greater convenience and privacy are unfounded. It would be unfortunate if abortion ideologues used the abortion pill by phone to de-medicalize abortion and hide the very real potential to significantly adversely impact on women's health.
Dr Simon McCaffrey
Obstetrician and Gynaecologist
President NSW Right to Life